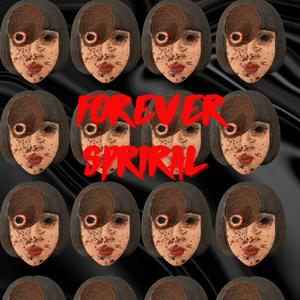 Forever Spiraling
Approx.: 15++oz

Fragrance: Refreshing top notes of cut grass, sweet figs and bitter black currant blends well with middle notes of fresh, green, floral hyacinth, balsamic pine tree and sweet jasmine. The fragrance comes to a well rounded finish with cedarwood, warm musk, clear amber and fresh minty patchouli notes at the base.
Ingredients: Sodium Bicarbonate, Citric Acid, Sodium Lauryl Sulfoacetate, Persea Gratissima (Avocado) Oil, Parfum, Polysorbate 80, Adosonia Gregoril (cream of tartar). Some may contain all or one of FD&C Yellow 6 (ci15985). D&C Red 28 (ci42090), Blue 1 (ci42090), mica.
Directions: For external use only. Avoid contact with the eyes. If contact occurs, rinse with cool water. Keep out of reach of children. Bath gets slippery, be careful when getting in and out. 
 Approx.: 15++oz
Parfum: Des notes de tête rafraîchissantes d'herbe coupée, de figues douces et de cassis amer se marient bien avec des notes de coeur fraîches, vertes, de jacinthe florale, de pin balsamique et de jasmin doux. Le parfum vient à une finale bien arrondie avec du bois de cèdre, du musc chaud, de l'ambre clair et des notes de patchouli à la menthe fraîche à la base.
Ingrédients: Bicarbonate de sodium, acide citrique, lauryl sulfoacétate de sodium, persea gratissima (Avocado Oil), Parfum, polysorbate 80, Adosonia Gregoril (crème de tartre). Certains peuvent contenir tout ou un de FD& Yellow 6 (ci15985). D&C Red 28 (ci42090), Blue 1 (ci42090), mica.
Directions: Pour usage externe seulement. Eviter le contact avec les yeux. En cas de contact, rincer à l'eau froide. Tenir hors de portée des enfants. Le bain devient glissant, soyez prudent lorsque vous entrez et sortez.
---